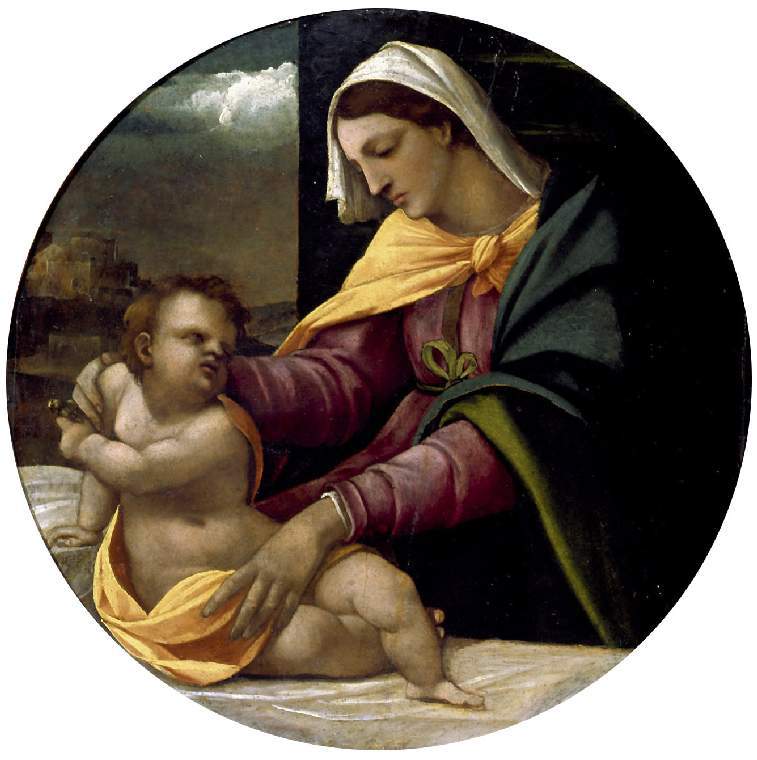 "Madonna and Child" by Sebastiano del Piombo, 1513
I'm not usually a big fan of "Madonna & Child" pictures, but this one makes a pretty amazing statement.
In the left hand of the Christ Child is a goldfinch. Since goldfinches eat thistle seeds, they became a common religious symbol for the sufferings of Christ on the cross. A story is even told that a European goldfinch attempted to remove the crown of thorns from Christ's head, and so all European goldfinches have his blood on their faces.
While it is not uncommon to show Jesus holding a goldfinch in paintings of the Madonna and Child, in Piombo's painting, the infant Jesus seems to be holding it out of the reach of his mother, Mary, who looks on worriedly, desiring perhaps to take it away from him.
"This suffering is mine," he seems to be saying, "And you cannot take it from me."
We are reminded that the beauty of the Nativity is always overshadowed by the impending cross. Even before the child is born, Joseph is told "You shall call him Jesus ("Y'shua," "Yahweh saves"), for he will save his people from their sins." When the infant Jesus is presented at the temple, Simeon tells Mary, "A sword will pierce your own soul, too."
Have a holly, jolly Christmas!
Listening to: Burl Ives singing "Have a Holly Jolly Christmas" in my head